Living product
THE HALLMARK OF A SOLE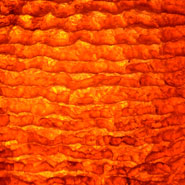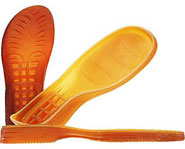 The LACTAE HEVEA® sole is a living product which is enhanced over time. Its quality and natural material is a hallmark of each model and thereby renders it unique.
Slight visual imperfections resulting from the natural origin of the sole, are proof of its authenticity
The centre of the sole may have a milky appearance while the extremity has already reached its definitive colour. The final stage of the transformation of the milk into a sole, drying time is necessary to allow the LACTAE HEVEA® sole to eliminate any residual moisture
The milling of a new sole can result in the appearance of a light coloured area. It will dry within a few days and regain its initial colour.
Once dry, a light white coat may appear on the sole. This phenomenon of blooming can be treated by rubbing it with a cloth moistened with lemon juice or white vinegar or by brushing it with a silicone-based water solution.
When sticking the sole, simply follow the recommendations of the usual processes.
The sole is completely natural and the usual precautions must be taken on slippery surfaces.
Nature expresses itself and enables each LACTAE HEVEA® sole to have its own life. It embraces and enhances the creation of shoes.